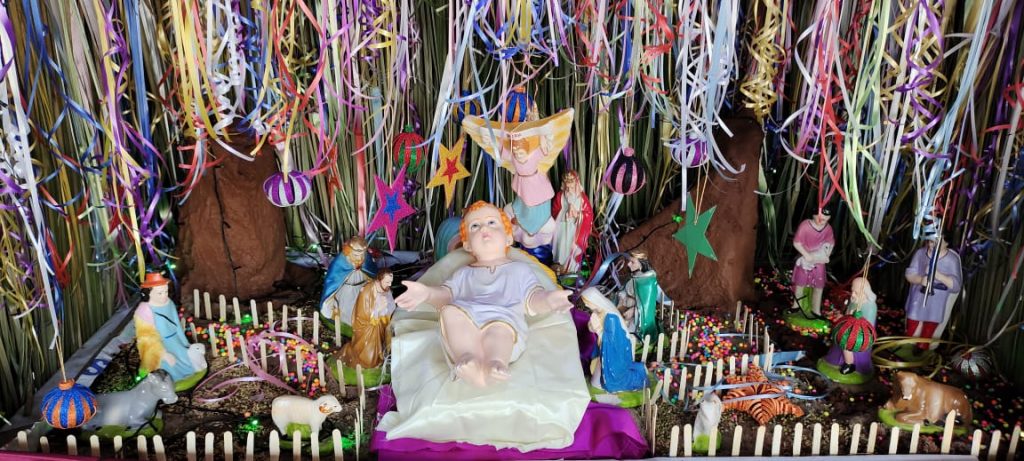 Semi-Christmas was celebrated at Don Bosco School, Carmel Nagar, Gunadala on 23rd December 2020. No matter how you are, you can change somebody's day and may be one day even the world by providing every child a perfect schooling of love, and learning.
Don Bosco is a great place to lean 'the best from the best!' Our children wouldn't want to miss even a day of learning as so much fun and happiness radiates all around and is also seen on their innocent faces. The teachers are the most amazing people in the realm of teaching. We all here now have seen how technology evolved over the years and now we are harnessing this same technology to teach our children even in tough times like pandemic.
We really missed all our little children and the love, joy and happiness that is felt especially during the Christmas season. Yes, so we did have the Semi-Christmas celebrations restricted to the School staff.
For the celebrations Rev. Fr. Kishore (Correspondent), Rev. Fr. Bhaskar (Principal) and Rev. Fr. Michael (Spiritual Guide) were present to double the joy of celebrations. The celebrations started with the inauguration and blessing of the crib. The Readings from the holy Quran, Gita and Bible was read proclaiming the birth of Jesus Christ. Then followed the exchanging of gifts with the Christmas friends, expressing two good qualities of a Christmas friend. Rev. Fr. Michael had given heart touching message which brought tears to everyone.
We all had delicious Christmas lunch together with whole Don Bosco family. All the staff went home carrying in their hearts the graces of Christmas.