A GOOD TEACHER CAN INSPIRE HOPE.
IGNITE THE IMAGINATION AND
INSTIL A LOVE OF LEARNING.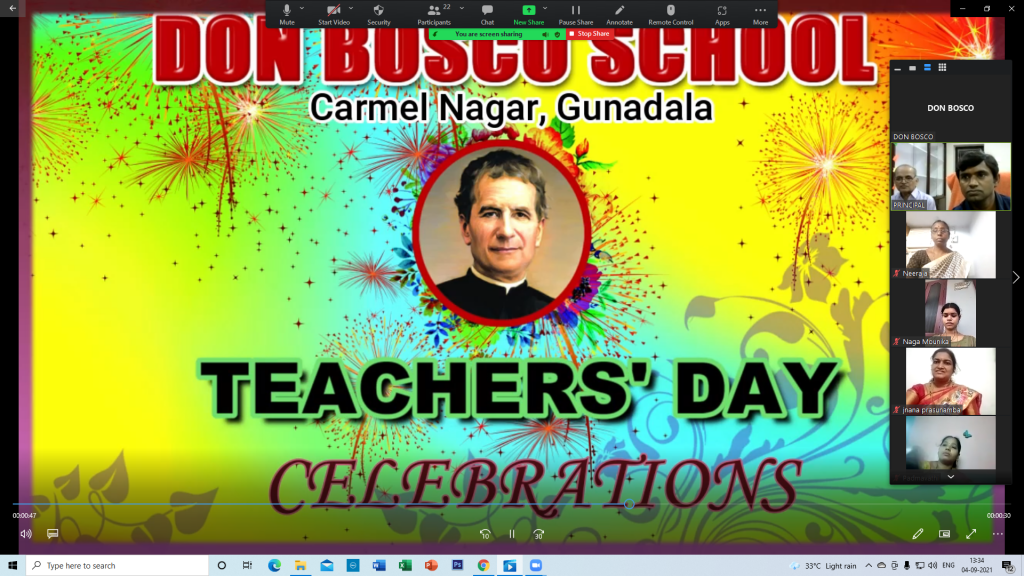 Don Bosco School celebrates teachers' day every year because School values teachers and appreciates their commitment towards teaching. In spite of this Covid – 19 pandemic Don Bosco teachers proved by Unlocking passion during the lockdown. Attempting different ways to deliver lessons. Inspiring hard work remotely. Instilling hope that anything is possible.
Teaching is one of the noblest professions in the world we believe there is no substitute to quality education because it helps in changing the lives of thousands of individuals.
Don Bosco teachers prepares the children with the roots to grow and the wings to fly. To the world teacher may be just a teacher but to our children they are Stars.
September 5th is marked by the birth anniversary of Dr Sarvepalli Radhakrishnan. Teachers' day is celebrated in commemoration of his birthday. Dr Sarvepalli Radhakrishnan was Great scholar and an excellent teacher. A day kept aside to honour the gifted souls who work every day to make sure that the future is bright for all the children it is a day filled with lots of excitement joy and happiness as students are eagerly looking forward to tell their teachers how and why they are special to them.