MESSAGE FROM REV.FR.BASKAR SDB.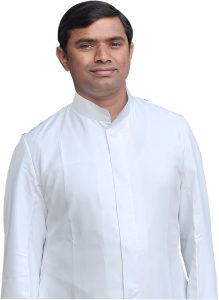 Life is a gift of God and it is beautiful with hidden talents. Hence every student is gifted and is multifaceted. They nourish and nurture their talent for their all-round development and to make their life meaningful. Don Bosco School, by regularly  conducting various club activities it encourages the student to open up themselves to the multifaceted society and be part of it with open mind to face the new challenges of the society.
We guide students to discover and create their own understanding. Besides academics , co scholastic activities form an integral part of the school curriculum. This aspect includes wide range of co-curricular activities. We promote culture of learning in the area of their interest.
To motivate the students to explore the world within. To help the students to develop holistically. To develop their skills in various fields. To help them build self-confidence.
Fr. Baskar SDB
Rector & Principal
Don Bosco School – CBSE, Gunadala