Friday 21.7.2023
'Before you are a leader, success is all about growing yourself. Once you become a leader, success is about growing others.'
The election for the SPL, ASPL, Captains, Vice captains of four houses was held on 01.07.2023, Saturday.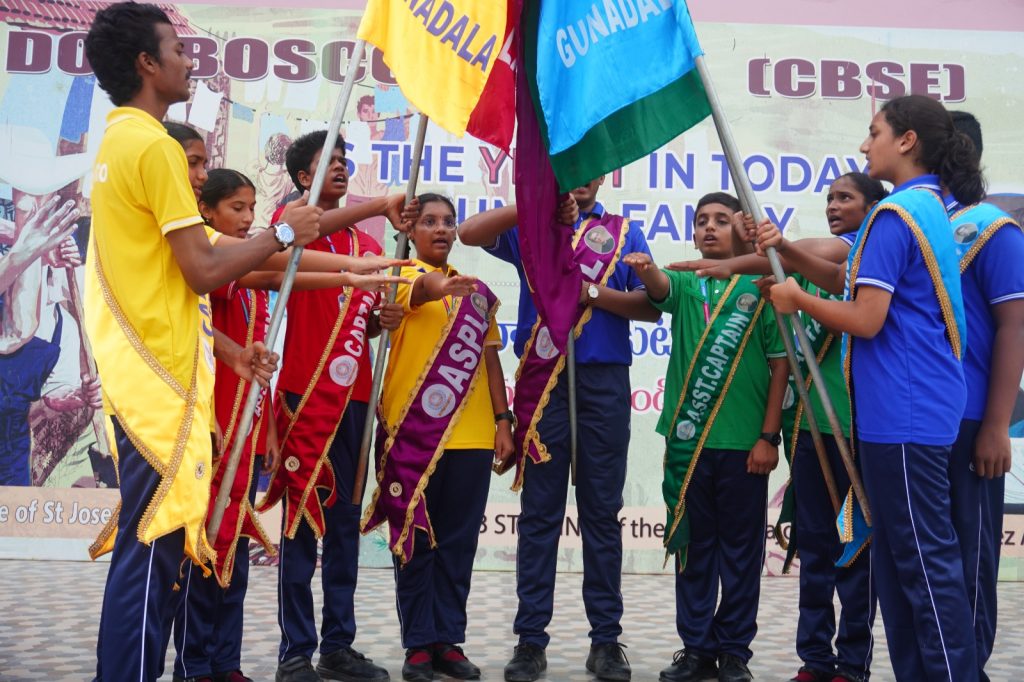 Investiture ceremony for the induction of new school pupil leader, Assistant pupil leader, house captains, and the parliament of Don-Bosco School, Gunadala was held during morning assembly on Friday 21.7.2023. A total of 10 students of the parliament were sworn by Rev. Bhaskar, Rector and Principal of Don-Bosco School, Gunadala. The entire programme began with prayer. Rev. Fr. Chinnappa, Principal, Don-Bosco ICSE School, Mangalagiri was the chief guest. He honoured the newly elected school pupils' leader P. Abhishek and assistant pupils' leader Tanishka with sashes and pinned the badges.    He also honoured the captains and vice captains with slash and badges. The captains and vice captains of four houses were Prabhavathi and Karthikeya (Blue House), Durgabhavani and Sushanth Choudhary (Green House), Puneeth Subash and Sushmitha Sai (Red House), Bhaskar and Yasaswini (Yellow House).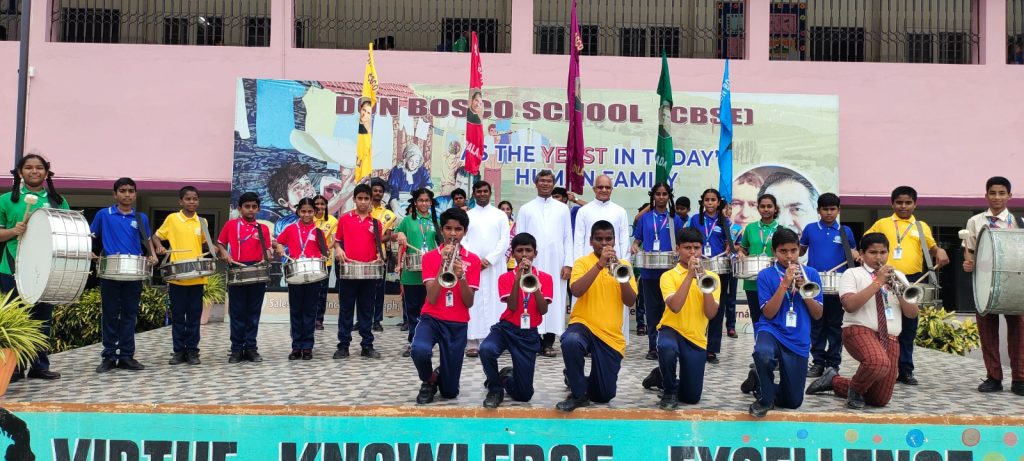 The class leaders, assistant class leaders, group leaders and assistant group leaders of grades 1-10 also were honoured with badges by principal, administrator, and respective class teachers.
After the oath taking ceremony, the chief guest congratulated the newly elected leaders gave his message and reminded the new leaders about their duties and responsibilities. The ceremony ended with National Anthem sung by the school band.